The smartest way to go for Minimum Viable Product
Your MVP or the Minimum Viable Product fundamentally achieves two objectives- to gather feedback and to test whether it solves the pains points of users with its basic features or not. If you cannot do this in-house, then get an offshore team on-board. The most viable option to build your MVP within your budget and time is via offshore IT staffing. In particular, India is one of the key outsourcing destinations keeping in mind its prowess in Information Technology.
Engaging with Offshore IT sourcing
When it comes to MVP creation, it can be quite challenging, especially if you are a non-technical founder. One of the best ways to quickly launch a minimum viable product while disbursing a limited amount of resources is with offshore IT outsourcing.
Offshore IT Staffing can set you up with a remarkable development team. Their developers are extremely creators are very zealous about their client's projects and work exclusively on one client at a time. They make a team on their own and work together in a common space converging all fields of expertise.
They get your work going under 3 days. The development of a minimum viable product actually means minimizing cost and time to market. This is exactly what you achieve with an offshore partner like Offshore IT Staffing.
Price vs. Cost of a Project
The guidelines remain the same when you are paying for an outsourcing partner. Always look at the cost of a project, which covers the total cost of ownership of an MVP. Do not get fixated on just the price of the project, viz. the initial price for development. One must keep in mind that very soon you have to start working on maintaining it or upgrading it.
So, view the whole project in its entirety, and you will make a better decision in selecting the right outsourcing partner. With offshore staffing, you are getting skills that you cannot otherwise afford. Having an offshore partner is like having another arm. You would be much better off in the next step after the launch. Do not only look at the costs but also sign up for expertise and experience in building MVP.
The Time Factor
Adding a permanent developer to your team necessitates someone who is not only good skill-wise but also matches the team culture. Finding this person can take a lot of time. Just think of advertising for a vacancy, conducting interviews, and finding a match. On the other hand, you could spend this time working on the MVP with an outsourced team instead.
Saving recruitment time converts to the availability of more time for marketing. With offshore hiring like the OIS, the MVP development goes on the floor between 48 to 72 hours and they stick to deadlines. They follow an 8-hour work schedule and send daily reports on coding.
Look into the future- a long term relationship
After the launch, your company may need to hire an in-house developing team and reduce or end your engagement with them. On the other hand, should the need arise, you can always re-hire programmers to continue their work on an extended project. The best bet with OIS is that they provide immense flexibility. You can hire them whenever you have a requirement, for as long as want and they are also conversant with your goals and way of working.
Three basic scenarios when you can benefit a lot from outsourcing:
MVP has four stages of development
ideation
UI/UX design
Development
Marketing
Offshore can help you with all the four. In case ideation has been done already, the rest of the above can be run parallel or sequentially. you can benefit a lot by outsourcing especially if:
You have no expertise – if you are not an IT company, obviously you don't. if you are an individual, it makes all the more sense.
You do not have a team- A techie friend helping you here and there won't be called a team, will it? Building a team involves time, skilled developers, and project managers. By sourcing out to an agency like OIS, you have an instant team that strives and works hard day and night for your satisfaction. Because they have a high level of professionalism.
You do not have time- if you possess the skills, do you want to quit the job you are doing and build an MVP? On the other hand with outsourcing, the project is streamlined, planned, and executed, keeping you in the loop as well.
There have been countless examples when start-ups have exhausted their time, energy, and money in building on ideas, without emphasizing the viability factor. Start-up enthusiasts can save spending high on investments at the early stage of product development, and rather build MVP. When your MVP is successfully tested for market viability, it can forge ahead to full-fledged development.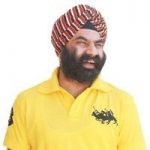 I have a green thumb - I love to do gardening and am also into organic farming. Other than that I simply love traveling and networking with people. I spent 13+ years living in North America and have traveled extensively around the globe with global business interests.