Whether it's a startup business or an established company, the ability to deliver on time (and to specification) and on a budget is critical to the success of IT projects. Performing all of this work in-house is a viable option, but it is also dangerous and costly.
This is because, as businesses struggle to stay up with technological progress, their IT needs might change quickly. Businesses with static needs will be hard to come across these days since depending on antiquated legacy systems would lead to disaster.
As a result, businesses seek outside assistance to execute IT projects using one of the delivery models listed below:
Staff augmentation
Project outsourcing
Hybrid approach
STAFF AUGMENTATION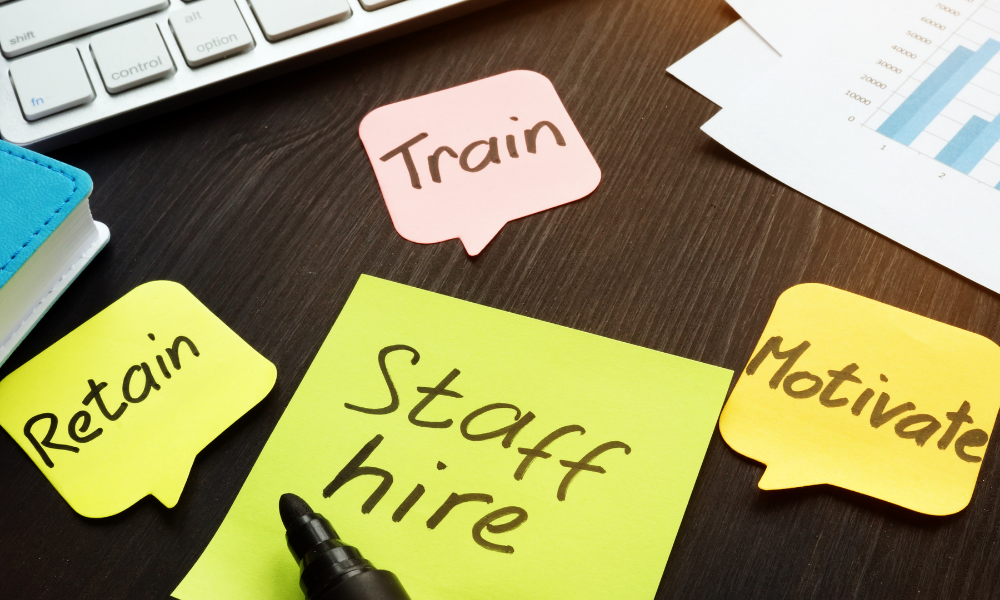 Staff augmentation is popular because it allows businesses to add and remove employees depending on the skills and support they require during the development process. It also eliminates the additional costs of hiring more full-time personnel.
When you want specialized knowledge, staff augmentation can help you swiftly fill the gap. You can also expand the team's skillset to take advantage of both external and internal resources.
When you need to carefully manage resources, having control over workers is a smart solution. When compared to aligning these processes with external teams, it's also easier to connect with internal procedures.
Current full-time employees prefer this model to project outsourcing because they feel less intimidated by a small group of people rather than a large external project team (so adoption is much easier). It's one of the most cost-effective approaches for dealing with changing workforce requirements, but it's not ideal.
Staff augmentation isn't perfect because it may require some training to get enhanced employees up to speed. Furthermore, if you rely significantly on internal processes that may be incorrect, your augmented resources will suffer as a result.
In addition, this strategy lacks economies of scale and raises management costs. Furthermore, even if you use a respectable staffing business, the ultimate responsibility for the results will remain with the organization.
PROJECT OUTSOURCING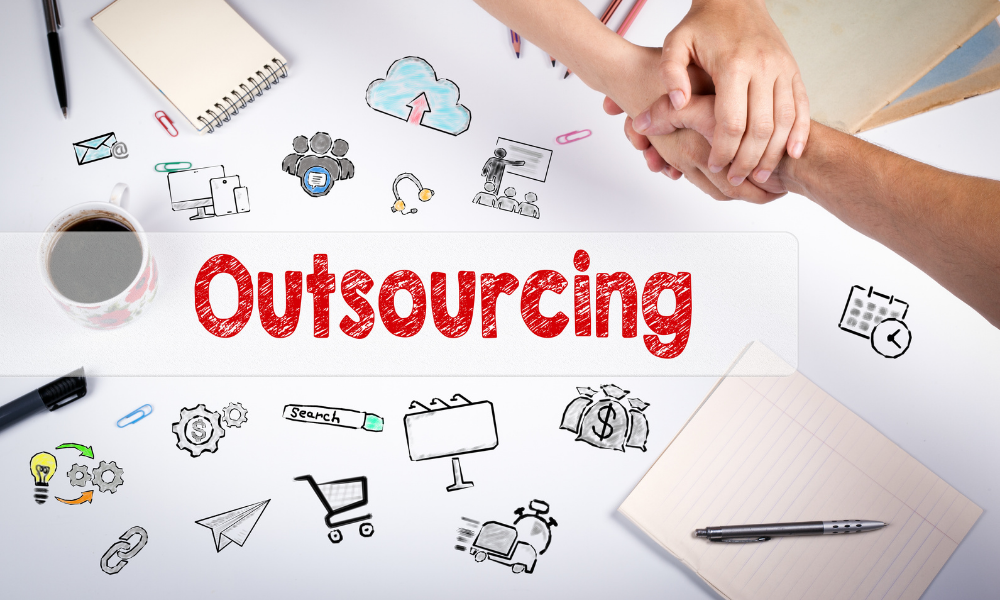 Outsourcing allows businesses to use the resources of a third-party provider to complete an entire IT project. This can also take the form of "out-tasking," in which certain project activities are outsourced to a third-party organization.
It's a very cost-effective alternative because project outsourcing allows you to complete the task without having to hire a large number of new staff. Companies can focus on their core activities while utilizing the skills and knowledge of outside consultants.
Unlike staff augmentation, the outsourcing provider will cover all of the training expenditures. They will also be in charge of implementing, maintaining, and improving best practices.
It's also a very scalable solution with a lot of negotiation power when it comes to large contracts (as providers can take advantage of their own internal economies of scale). Because the outsourcing firm is in charge, there will be no additional management overhead. The outsourcing company is also solely responsible for providing outcomes.
While all of this sounds fantastic, there is a lack of control with this model. You have no influence over how the outsourcing company manages the project and its staff. On the flip side, any project failures will be the outsourcing provider's responsibility. Furthermore, if you use the outsourcing model, integrating with internal procedures can be complicated and challenging. There may also be internal opposition from present employees who feel threatened by this choice.
Also Read:- How to Manage Performance of Remote Teams
HYBRID APPROACH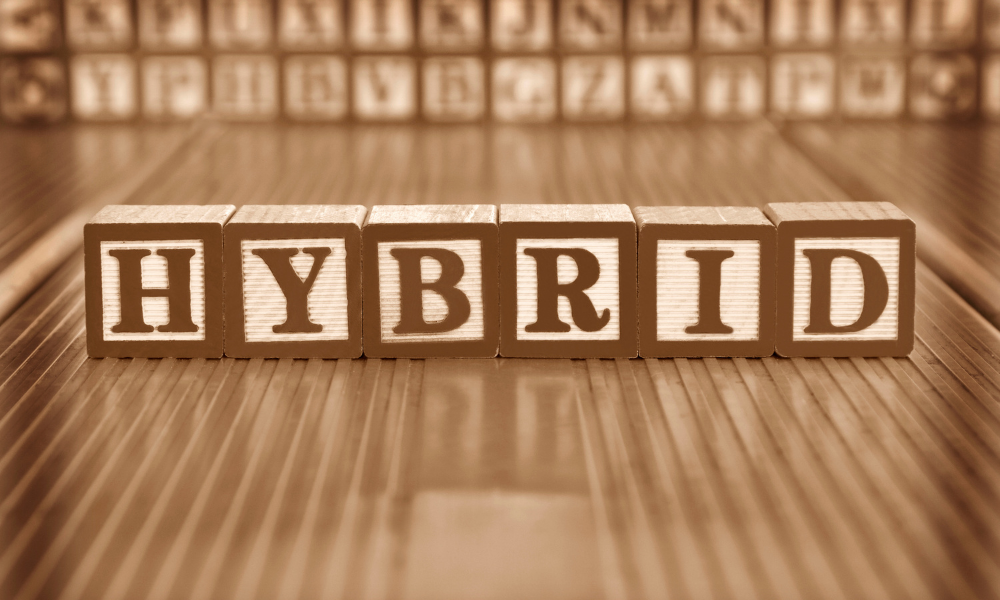 It isn't as straightforward as following a staff augmentation or project outsourcing approach for most businesses. There may be some overlap of requirements in order to complete the job on time. When this occurs, a hybrid strategy may be the best solution.
The project outsourcing option and the staff augmentation model are combined in this scenario to satisfy the project's specific demands. It can also be deployed at various phases throughout the development cycle, but careful preparation is essential to ensure that it runs well.
In terms of the hybrid approach, there is a new trend of software development team outsourcing, in which you partner with an outsourcing provider to build your own dedicated product development team offshore (2+ time zones away) or nearshore (same time zone), leverage external tech talent pools, and maintain as much project control as possible.
As a result, you set up your development team remotely using your outsourcing partner's resources, such as office space, IT infrastructure, and have your outsourcing partner handle personnel selection and screening, IT recruiting, project management, and deliverables.
This method, however, necessitates allocating resources to manage your remote project and participating in all stages of its development, from candidate interviewing and hiring through onboarding and training to product delivery and evolution.
This methodology appears to be the most effective, given the severe shortage of onshore IT expertise and the ongoing difficulty of cutting costs without sacrificing product quality.
The advantages are obvious:
By delegating team setup and boost work to a professional 3rd party provider, you eliminate HR, IT, and admin headaches.
You can plan ahead because your team cost will be recurring from month to month unless you opt to scale it up or down based on your current financial status and project requirements.
With offshore team outsourcing, you don't have to expand your office space to accommodate additional individuals in your team, and you actually pay half the price for your IT skills, allowing you to save money and boost your advertising/marketing spend, among other things.
However, because this technique necessitates frequent face-to-face communication and knowledge sharing, be prepared to visit your remote team on your provider's site.
CONCLUSION
Following the pandemic, some firms have benefited from outsourcing in general. Purely offshore or onshore models can result in the loss of valuable business prospects. Software and application development necessitates a constantly changing workforce that is up to date on the newest technologies and trends.
In-house training can be limited because it necessitates the continual updating of trainers. As a result, a hybrid approach with a deliberate mix of staff augmentation and IT outsourcing is preferable to investing a lot of time training in-house workers or employing fresh expertise in certain fields.
It can be difficult to figure out which model is ideal for your project. A full cost-benefit analysis will assist you in making your selection. This decision can be made internally or with the assistance of a third-party consultant.
I am Kritika Sharma, Sales & Marketing Specialist at Offshore IT Staffing.
Being a technophile and marketing enthusiast, I feel exhilarated to work in an IT company.
I have a passion for blogging about technology, food, and nature. I love to play sports and have good skills in Table Tennis. I like to explore the beauty of nature and meld it into words.