ASCENDABLE, SECURE AND HIGHLY EFFICIENT WEB APPLICATIONS
HIRE
CAKEPHP
DEVELOPERS FROM OFFSHORE IT STAFFING
At OIS, we commit to deliver the best out of everything. Our cake PHP developers comprehensively handle all the customer demands and requirements for all kinds of businesses. We cater the client requirements to easily scale any mid-large project.
100% Money Back Guarantee
On Time Delivery
Non-Disclosure Agreement
Better ROI
Get Powerful Web Applications with CakePHP Framework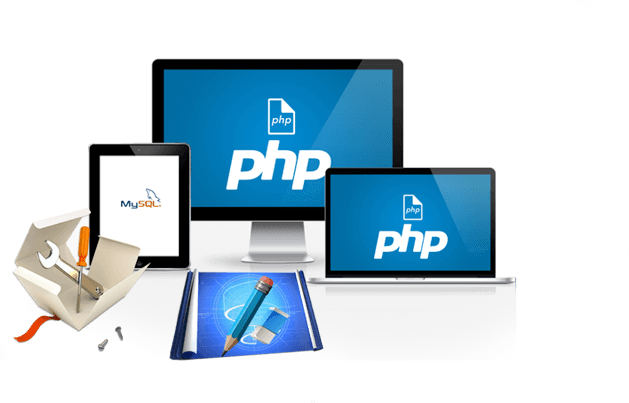 CakePHP is an open-source web framework. It's a secure framework that helps in authenticating users with ease. It is a foundational structure for programmers to create web applications Compatible with PHP4 as well as PHP5. See why prefer CakePHP as your framework?
-

Relatively easier to code

-

Highly organized

-

Follows the MVC pattern

-

Supports ORM

-

Offers CRUD functionality
OIS CakePHP Web Development Solutions
OIS delivers powerful web applications with custom testing features of CakePHP. We are a team of perfectionists and professionals who are ready for every challenge.
Cake PHP Customization Services
Cake PHP EnterPrise App Development
CMS Development Solutions
Template Design Solutions
Shopping Cart Development Solutions
Social Networking Solutions
CakePHP Plugin Development
CakePHP Support & Maintenance
Why hire CakePHP developers from Offshore IT Staffing?
Hire developers from OIS who will help you create robust and scalable applications that add value to your business with customized functionalities.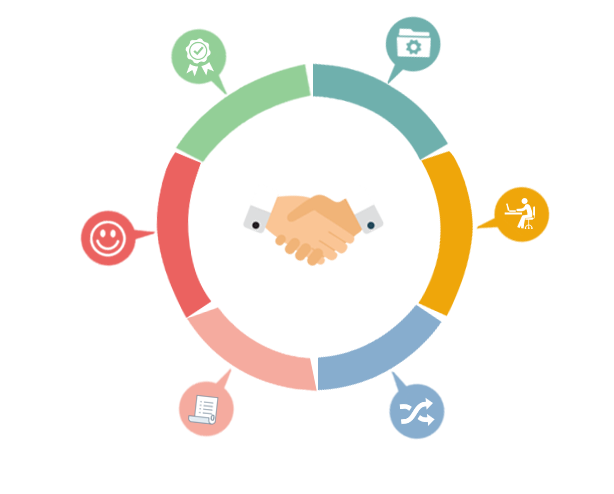 Our CakePHP web Development Process
We follow a simple process of SDLC (Software Development Life Cycle); and develop customized applications according to customer requirements. Starting from data collection to project execution, every phrase is put into practice under supervision of certified project manager.
Requirement Posting
Initial Discussion with Client
Project Analysis
Deep analysis of project Requirements & Consultation with Domain Experts
Firm up Project Deliverables
Prototype creation and Modules defined
Project Initiation & Execution
Implementation of code according to the agile plan, and execution of modules stepwise
Software Testing
Advanced methodologies are used to detect bugs on different devices
Project Delivery
The Final product is shared with the client
Our CakePHP Web Development Expertise
We specialize in a complete range of industry verticals catering to all kinds of start-ups and small businesses.
Healthcare Web Application Development
Tour & Travel Web Application Development
Hospitality Web Application Development
Online Shopping Development
Media and Entertainment Web App Development
Logistics & Transportation Web App Development
Banking & Finance Web Application Development
Education & E-Learning Web App Development
Technology Expertise
We feel pride in our efficient skill sets and extensive portfolio of appreciable work. We have built highly reliable applications and delivered customized business ready applications.

DEVELOPMENT SKILLS
PHP 7 & HTML 5 programming skills
Advance working knowledge of AJAX
Adept at JS, JQuery, Bootstrap & MySQL

TOOLS
- PHPDesigner 8, Netbeans
- NuSphere, Eclipse
- PHPDebugbar, Komodo

LIBRARIES
- NotORM
- SwiftMailer
- Ratchet
Choose from a variety of hiring models
We provide the extensible and localized engagement models to our clients.
Retainer
The billing is done on a periodic basis such as 2-4 weeks
suitable for ongoing or long term projects
Hourly
The billing is done according to the time spent by the team
suitable for small mid scale projects with varying workflow/skill requirements
Fixed Cost
The billing is done according to a fixed project cost
suitable for projects with precise specifications and documentation
Client Testimonials
Extremely suggested!! My project requirement was in CodeIgniter framework. The developer from OIS worked as an asset for my business. He worked beyond my expectations and presented an incredible end product. He seamlessly coordinated throughout the process.
Trevor Harris
One of the best companies I have ever worked with. OIS is a true delight to hire a cake php developer or a team. Highly Qualified team of developers. These guys rock!!
Paul Baker
Want to improve your business? OIS does it all. I hired a php developer from Offshore IT Staffing, and his code knowledge helped my project complete before estimated time without any bugs. He moved my business from just an idea to actuality. Highly recommended!!
Alisha Miller