ASCENDABLE, SECURE AND HIGHLY EFFICIENT WEB APPLICATIONS
HIRE
MEANSTACK
DEVELOPERS FROM OFFSHORE IT STAFFING
Get highly efficient and well-versed mean stack developers to master the art of different JavaScript based technology. We have a fully functional and highly scalable technical team of experts that delivers innovative business outputs keeping your business chunks on priority.
100% Money Back Guarantee
On Time Delivery
Non-Disclosure Agreement
Better ROI
Build Your Highly Optimized Business Software with MEAN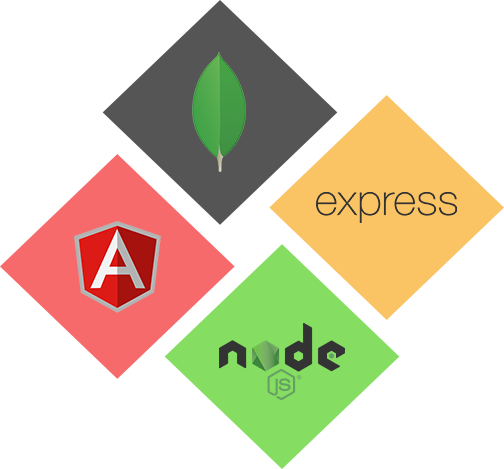 MEAN Stack application development is a demanding trend of JavaScript development. MEAN Stack, consists of MongoDB database, Express.js as a web application framework, Angular JS as a front-end JavaScript MVC and NodeJS as an execution environment. It extends traditional HTML to present dynamic content through two-way data-binding that allows for the automatic synchronization of models and views. See why Prefer Mean stack as your Framework?
-

Open-Source, Free, Cross-Platform Database

-

Minimal Framework

-

Modular Code and a Data Binding User Interface

-

Uses JSON as the format for Data-interchange

-

Supports MVC (Model View Controller) Architecture
OIS Mean Stack Web Application Development Services
Hire offshore mean stack developers who are skilled, have capabilities and offer end to end services to our global and local clients.
Customized Web & Mobile Apps
Responsive Web Apps Development
Mean Stack Digitized Solutions
E-Commerce Applications
Progressive Web Apps
Applications QA/Testing
API Development and Integrated Apps
Node JS Application Development
Why hire MEANSTACK developers from Offshore IT Staffing?
Manage and secure your enterprise's digital needs with us. Our talented team of MEAN professionals offers the best-in-class services. Hire mean stack web developers from us for your customized web development projects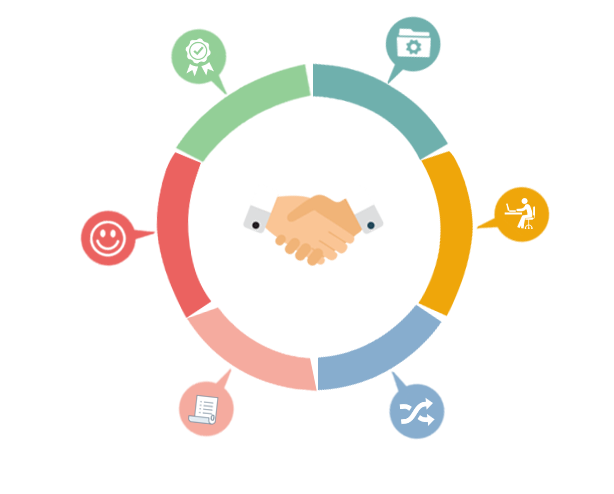 Our MEANSTACK Application Development Process
Our dedicated Mean Stack developers have skills and expertise to organize and run the plan of the project with a quick approach of software development life cycle.
Requirement Posting
Initial Discussion with Client
Project Analysis
Deep analysis of project Requirements & Consultation with Domain Experts
Firm up Project Deliverables
Prototype creation and Modules defined
Project Initiation & Execution
Implementation of code according to the agile plan, and execution of modules stepwise
Software Testing
Advanced methodologies are used to detect bugs on different devices
Project Delivery
The Final product is shared with the client
Our MEANSTACK App Development Expertise
We are specialized in a wide array of industry verticals catering to all kinds of start-ups and small businesses.
Technology Expertise
OIS technical experts bring you the quality oriented projects using their advanced technology expertise.

DEVELOPMENT SKILLS
Professional Typescript Expertise
Expert in Angularjs/2
Knowledge of JS(ES5,ES6)

TOOLS
- Jira, Basecamp, Trello
- SVN, GIT, Active Collab
- ASNA, Teamwork pm

DATABASE
- Redis
- Mongo DB
- MySQL
Choose from a variety of hiring models
We provide the extensible and localized engagement models to our clients.
Retainer
The billing is done on a periodic basis such as 2-4 weeks
suitable for ongoing or long term projects
Hourly
The billing is done according to the time spent by the team
suitable for small mid scale projects with varying workflow/skill requirements
Fixed Cost
The billing is done according to a fixed project cost
suitable for projects with precise specifications and documentation
Client Testimonials
Great service! Great application! The fantastic angular.js service from OIS team has transformed my idea into a reality. I was very happy with the finished product and received a positive feedback from my customers. I wouldn't hesitate recommending this company at all.
Steve Jones
Best company in the market. I've hired a dedicated development team for the first time, and I am extremely impressed and overwhelmed by their performance. My core requirement was to build an application in MEAN , and the developers at OIS performed the same very well. What a magnificent experience it was. 100% recommended.
Victor Moore
OIS delivered me outstanding web application in node.js technology. It's been a pleasure working with their well-versed and highly proficient developer. He helped me with all the customization required in my project. I wholeheartedly recommend this organization.
Percy Rhodes
Other Related Services from Offshore IT Staffing