ASCENDABLE, SECURE AND HIGHLY EFFICIENT WEB APPLICATIONS
HIRE
FULLSTACK
DEVELOPERS FROM OFFSHORE IT STAFFING
We have a dedicated pool full of brilliant minds constantly working on the full stack frameworks. OIS team delivers high-tech projects to our clients efficiently. Our sharp minds work round the clock to create projects for the businesses belong to different industries.
100% Money Back Guarantee
On Time Delivery
Non-Disclosure Agreement
Better ROI
Build Full Stack Web Applications that Makes a Difference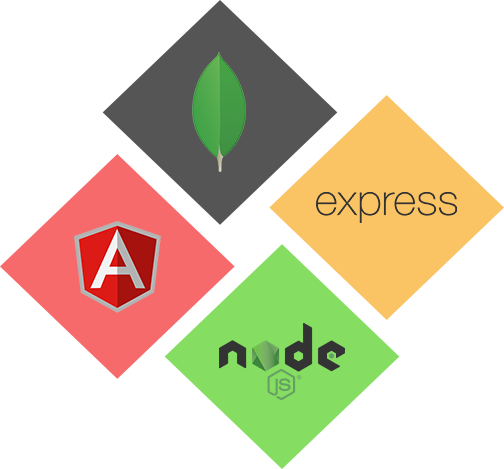 A full stack developer has all the knowledge and the capability to work on all aspects involved in building a web application. A Full Stack developer is responsible for front and back-end web development. The full stack developer is highly qualified to perform tasks at any level of the technical stack. They are responsible of all the steps from the conception of an idea to the actual finished product. They are experts in all facets of the web development process. See why prefer full stack developers?
-

Open source

-

Fast growing community

-

Lightweight and Fast

-

Reusability and sharing of code

-

Better team efficiency with less resources
OIS Full Stack Web Application Development Services
At OIS, we believe in providing high-end and commendable projects keeping your budget in mind. We have a proficient set of skilled resources that our clients would ask for.
Designing ( HTML, CSS, BOOTSTRAP, JQUERY)
Full Stack Digitized Solutions
Front End (AngularJS, ReactJS, NodeJS, PHP, .Net)
E-Commerce Applications
Progressive Web Apps
Applications QA/Testing
API Development and Integrated Apps
Databases (MongoDB, MySQL, Oracle)
Why hire FULL STACK developers from Offshore IT Staffing?
OIS is a one stop solution for all your project related requirements. We are a team of top-notch full stack developers that ensures a hassle-free experience of software development to its clients.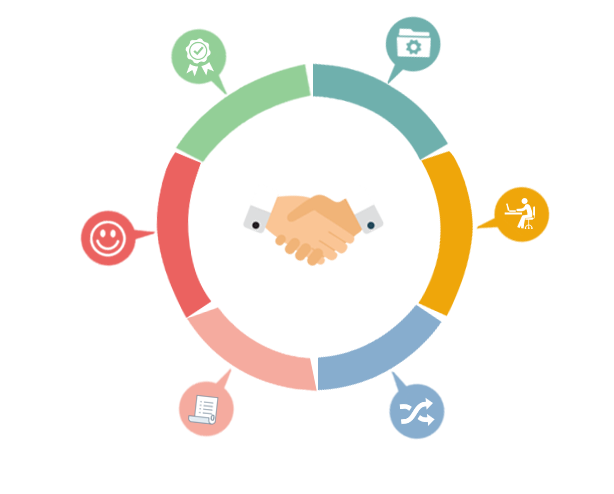 Our FULLSTACK Application Development Process
Our dedicated Full Stack developers make sure to deliver the project specially tailored for you by following agile life cycle of SDLC.
Requirement Posting
Initial Discussion with Client
Project Analysis
Deep analysis of project Requirements & Consultation with Domain Experts
Firm up Project Deliverables
Prototype creation and Modules defined
Project Initiation & Execution
Implementation of code according to the agile plan, and execution of modules stepwise
Software Testing
Advanced methodologies are used to detect bugs on different devices
Project Delivery
The Final product is shared with the client
Our FULLSTACK App Development Expertise
We are specialized in a wide array of industry verticals catering to all kinds of start-ups and small businesses.
Technology Expertise
OIS developers have core abilities that help any organization to succeed. Our teams have well-defined strategies that offer you the best to reach goals.

DEVELOPMENT SKILLS
HTML, CSS, BOOTSTRAP, JQUERY
PHP, ASP.NET, AngularJS, ReactJS
PHP Frameworks

TOOLS
- Jira, Basecamp, Trello
- SVN, GIT, Active Collab
- ASNA, Teamwork pm

DATABASE
- Redis
- Mongo DB
- MySQL
Choose from a variety of hiring models
We provide the extensible and localized engagement models to our clients.
Retainer
The billing is done on a periodic basis such as 2-4 weeks
suitable for ongoing or long term projects
Hourly
The billing is done according to the time spent by the team
suitable for small mid scale projects with varying workflow/skill requirements
Fixed Cost
The billing is done according to a fixed project cost
suitable for projects with precise specifications and documentation
Client Testimonials
Loved working with OIS. Thanks to the expertise and knowledge of the full stack developer, I hired for my project. OIS that helped me market my brand globally. I'd definitely work with them again and strongly recommend them.
Jaden Noah
I wanted a .net programmer for my multilingual website and the girl they assigned to me was so skilled that she transformed my complex website into a simpler one. & tapping every language section was now easier for me. Definitely recommend them!
Scout Lewis
OIS delivered me outstanding web application in node.js technology. It's been a pleasure working with their well-versed and highly proficient developer. He helped me with all the customization required in my project. I wholeheartedly recommend this organization.
Percy Rhodes
Other Related Services from Offshore IT Staffing