ASCENDABLE, SECURE AND HIGHLY EFFICIENT WEB APPLICATIONS
HIRE
ANGULAR JS
DEVELOPERS FROM OFFSHORE IT STAFFING
Transform your business with Robust and Highly Scalable Angular JS Web Application. Technical experts at OIS amalgamate with Angular JS technology to deliver top-notch web applications that will take your business towards the next level of innovation.
100% Money Back Guarantee
On Time Delivery
Non-Disclosure Agreement
Better ROI
Strengthen your Web Apps with Angular JS, Succinctly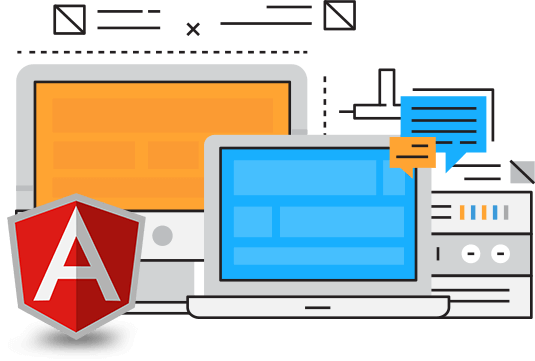 Angular JS is an advanced technology from Google; used for developing cross-platform software applications, MVC based apps and dynamic web-apps. It extends traditional HTML to present dynamic content through two-way data-binding that allows for the automatic synchronization of models and views. See why prefer Angular JS as your programming platform?
-

Secure

-

Compact Code

-

Flexible with Filters

-

Open Source Platform

-

Easy to Integrate with Frameworks

-

Powerful Client Side Development Technology
AngularJS Web Development Solutions
Our offshore AngularJS programmers provide complete front end application and reliable support with an enhanced performance.
AngularJS Development of Learning Platforms
Social & Interactive Apps
Portal Development Solutions
E-Shops and Marketplaces
Search Engines & Custom Widgets
Interactive Dashboards
Data Analysis Tools
AngularJS Music & Video Streaming Apps
Why hire AngularJS Developers from Offshore IT Staffing?
OIS is known for its service. Our Angularjs programmers are experienced enough to help you with customized software applications and promise to deliver the desired product on time.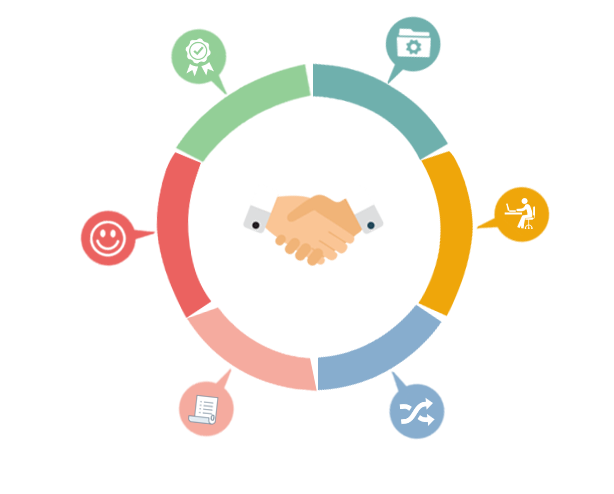 Web Development Life Cycle at OIS
Our dedicated AngularJS developers access, engage and convert the agile methodology in an angular way by making best use of frameworks and build robust efficient web apps.
Requirements Posting
Initial Discussion with Client.
Project Analysis
Deep analysis of project Requirements & Consultation with Domain Experts.
Firm up Project Deliverables
Prototype creation and Modules define.
Project Initiation & Execution
Implementation of code according to the agile plan, and execution of modules stepwise.
Software Testing
Advanced methodologies are used to detect bugs on different devices.
Project Delivery
The Final product is shared with the client.
Technology Expertise
OIS is a professional Angular JS development company, making the best possible use of development tools and are well proficient with the advanced Angular JS version updates.

DEVELOPMENT SKILLS
- Professional Typescript Expertise
- HTML & CSS programming
- Knowledge of MySQL, MSSQL

PROJECT MANAGEMENT
- Jira, Basecamp, Trello
- SVN, GIT, Active Collab
- ASNA, Teamwork pm

TASK MANAGER
- Gulp
- Angular CLI
- Webpak
Choose from a Variety of Hiring Models
We provide the extensible and localized engagement models to our clients.
Retainer
The billing is done on a periodic basis such as 2-4 weeks
suitable for ongoing or long term projects
Hourly
The billing is done according to the time spent by the team
suitable for small mid scale projects with varying workflow/skill requirements
Fixed Cost
The billing is done according to a fixed project cost
suitable for projects with precise specifications and documentation
Client Testimonials
Great service! Great application! The fantastic angular.js service from OIS team has transformed my idea into a reality. I was very happy with the finished product and received a positive feedback from my customers. I wouldn't hesitate recommending this company at all.
Steve Jones
Offshore IT staffing team has been commendable. From the very beginning and to the delivery of the project they have been patient, courteous and 100% professional. I had a wonderful experience working with OIS and I confidently recommend them.
Marguerite Lyons
I needed some help with Jquery slider for my business organization and OIS turned out to be the right choice. Their developer helped me turn the complex code effortlessly into simpler one. It is a perfect place if you're looking for a vast array of jquery services. I highly recommend them.
Philip G. Brufin
Other Related Services from Offshore IT Staffing