YOUR VISION, OUR APPLICATIONS
HIRE
iOS
DEVELOPERS FROM OFFSHORE IT STAFFING
Build superior iOS applications with our dedicated developers that bring you the brand new experience of mobile apps. Now develop highly secure and pocket-friendly applications with our highly proficient and skilled developers.
100% Money Back Guarantee
On Time Delivery
Non-Disclosure Agreement
Better ROI
Aspects that Make iOS the First Choice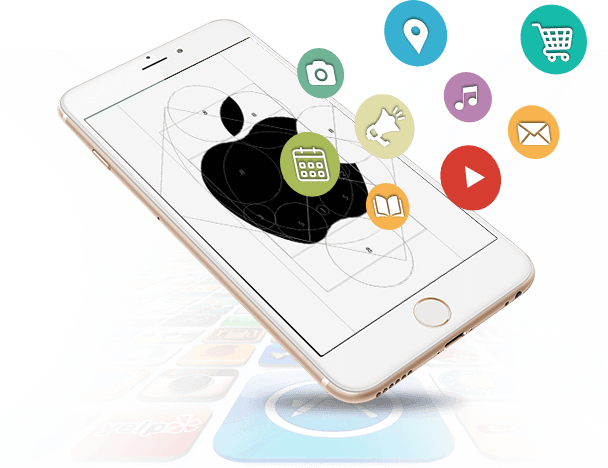 IOS is the world's richest customer base Operating System. It has worked seamlessly ever since it has been created. The software and hardware complement each other. It is the clean and clutter-free interface that has targeted massive audience to deliver products and services in an innovative manner. The consistent customer support has made it stand on #1 in the marketplace. See why prefer iOS as your OS?
-

High level security system

-

Impressive UI and UX

-

No bloat-ware

-

Better device environment

-

Cross Platform compatibility
Our Offshore iOS Development Services
Our iPhone app developers are well versed with all the latest iOS updates and deliver you the products and services in a more superior and innovative manner. Our iOS developers provide consistent customer support working in the direction of problem solving in all kinds of business domains.
iOS Wearable Apps
App Deployment to Apple Store
Custom iOS App Development
Travel & Social Media Applications
iOS M-commerce App Programming
Native iOS Applications
Apple iPad Applications
iOS Games Development
iOS Widget Development
iOS App QA/Testing
iOS App Upgradation & Migration
iOS App Support/ Maintenance
Why hire iOS developers from Offshore IT Staffing?
At OIS, our iOS app developers build vigorous applications developed after proper R&D without any fault. One can hire iOS developers, after taking a technical interview to evaluate how well versed and innovative, the developer is, to cater better results.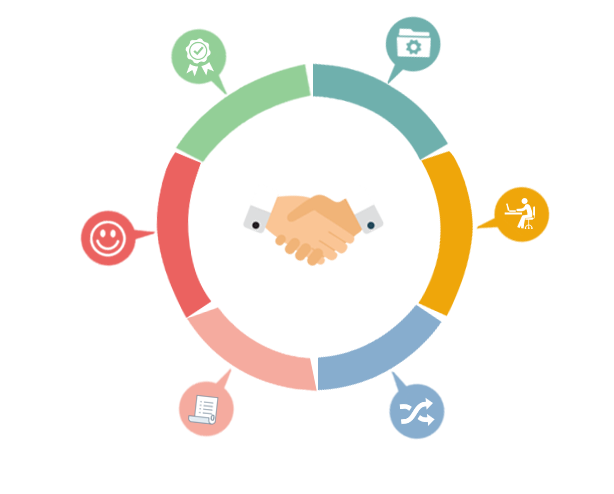 Our iOS Application Development Process
Our dedicated iOS developers work in such a way that it results in building the robust web applications. We follow a fixed process of software development life cycle to build projects in an immaculate manner.
Requirement Posting
Initial Discussion with Client
Project Analysis
Deep analysis of project Requirements & Consultation with Domain Experts
Firm up Project Deliverables
Prototype creation and Modules defined
Project Initiation & Execution
Implementation of code according to the agile plan, and execution of modules stepwise
Software Testing
Advanced methodologies are used to detect bugs on different devices
Project Delivery
The Final product is shared with the client
Our iOS App Development Expertise
We are specialized in a wide array of industry verticals catering to all kinds of startups and small businesses.
Technology Expertise
At OIS, iOS app development company, our dedicated iOS developers ensure seamless communication and complete project transparency through unparalleled and unmatched capabilities to feed businesses.

DEVELOPMENT SKILLS
Objective C & Swift programming skills
Expert in Cocoa Touch & COCOS 2D
Sharp in Third Party & APNS integration

TOOLS
- Xcode
- Alcatraz
- Mockingbird

APIS
- RestKit
- Core Data
- SQLite.NET
Choose from a variety of hiring models
We provide the extensible and localized engagement models to our clients. OIS deliver you all kinds of commercial grade and mid-large scale projects.
Retainer
The billing is done on a periodic basis such as 2-4 weeks
suitable for ongoing or long term projects
Hourly
The billing is done according to the time spent by the team
suitable for small mid scale projects with varying workflow/skill requirements
Fixed Cost
The billing is done according to a fixed project cost
suitable for projects with precise specifications and documentation
Client Testimonials
Great service! Great application! The fantastic angular.js service from OIS team has transformed my idea into a reality.
D. Brown
After reaching out a few different companies, I approached OIS to build out my iOS based project and it surprisingly worked beyond my expectations. The team's can-do attitude delivered my application before initially estimated deadline. Pleasure to work with them. A big thumbs up.
Leo Lin
Utilizing the service of an offshore company is a financial benefit but at the same time is a decision to make. There are many questions running through the mind like- Can we trust them? Will they be able to communicate efficiently? I decided to overcome my fear and decided of giving Offshore IT Staffing a chance.They thoroughly met my expectations and I am very pleased with the results.
Percy Rhodes
Other Related Services from Offshore IT Staffing