ASCENDABLE, SECURE AND HIGHLY EFFICIENT WEB APPLICATIONS
HIRE
REACT JS
DEVELOPERS FROM OFFSHORE IT STAFFING
Simplify your complex user interfaces by hiring dedicated REACTJS developers from Offshore IT Staffing. Get extra simple and flexible first-rated apps for all kinds of businesses globally with this JavaScript library.
100% Money Back Guarantee
On Time Delivery
Non-Disclosure Agreement
Better ROI
Build Powerful web apps Faster with Easier Data Flows in REACTJS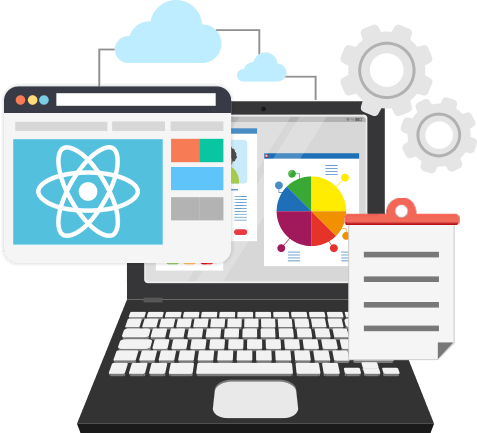 ReactJS is the simplest framework that helps in creating vigorous and rapid web applications. React is used as a framework in the development of single-page websites or mobile applications. It is a JavaScript library for building user interfaces. See why prefer ReactJS?
-

Open Source Platform

-

Fast, Efficient and SEO Friendly

-

Prevents Updation of DOM

-

Easy to Debug & Test

-

Maintained by FaceBook

-

Well Suited for Heavy Traffic Websites
ReactJS Web Development Solutions
Our offshore REACTJS programmers provide reusable components and reliable support for enhanced performance. It allows enterprises to craft apps.
ReactJS UI/UX development
ReactJS Plugin Development
ReactJS Website Development
ReactJS Customization Services
ReactJS Social Networking
ReactJS Maintenance & Support
Why hire ReactJS developers from Offshore IT Staffing?
OIS provides all kinds of ReactJS development services to deliver top-notch projects. We cater the needs of businesses as well as have a record of delivering more that 1000 projects with full transparency.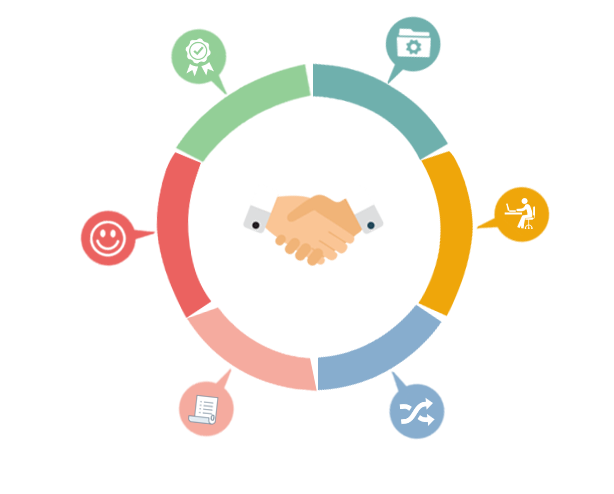 Our ReactJS Web Development Process
Our dedicated ReactJS developers have vast experience in developing web applications follow an agile methodology to ensure right project execution.
Requirements Posting
Initial Discussion with Client
Project Analysis
Deep analysis of project Requirements & Consultation with Domain Experts
Firm up Project Deliverables
Prototype creation and Modules defined
Project Initiation & Execution
Implementation of code according to the agile plan, and execution of modules stepwise
Software Testing
Advanced methodologies are used to detect bugs on different devices
Project Delivery
The Final product is shared with the client
Our Expertise
Our team of expert ReactJS developers is always willing to showcase technical acumen and creativity. Bring us the most complicated ReactJS development projects and we shall impress you with our results.
ReactJS Web Application Development
ReactJS User Interface Development
ReactJS Frontend Development
ReactJS Performance Enhancement
Native Mobile App Development
ReactJS Application Customization Services
ReactJS App Upgrade Services
ReactJS App Maintenance Services
Technical Expertise
At OIS, A React JS Development Company, Software Programmers are well proficient with the advanced REACT version updates and respective tools.

DEVELOPMENT SKILLS
Java , SOAP, REST, XML, WSDL2OBJC, Redux, ES6, Flux, HTML 5 Android SDK, Eclipse etc.

PROJECT MANAGEMENT
- Jira, Basecamp, Trello
- SVN, GIT, Active Collab
- ASNA, Teamwork pm

DATABASE
Choose from a variety of hiring models
We provide the extensible and localized engagement models to our clients.
Retainer
The billing is done on a periodic basis such as 2-4 weeks
suitable for ongoing or long term projects
Hourly
The billing is done according to the time spent by the team
suitable for small mid scale projects with varying workflow/skill requirements
Fixed Cost
The billing is done according to a fixed project cost
suitable for projects with precise specifications and documentation
Client Testimonials
Choosing OIS Company for hiring react.js developer is the smartest business decision I ever made. They provided me with the excellence they promised with the on-time and in-budget delivery. My high expectations were satisfied with the hard-work of the developer. Definitely pick OIS.
Chris J. Spalt
The expert panel worked flawlessly with my project. I loved their professionalism and consistent availability, 24*7. All their suggestions and guidelines helped me establish my brand at a new level of creativity.
Whilliam Jack
OIS delivered me outstanding web application in node.js technology. It's been a pleasure working with their well-versed and highly proficient developer. He helped me with all the customization required in my project. I wholeheartedly recommend this organization.
Percy Rhodes
Other Related Services from Offshore IT Staffing