Hiring an Offshore Development Company? Know the Risks Before You Begin
There are many things that can cause problems in Offshore software development. Here is everything you should know about offshore software development.
What are Onshore and Offshore in Software Development?
It is common for software companies to decide that they want to outsource a part or whole of the software development process.
They have to hire a software development team for this. When the dedicated software development team is within the home country, it is called onshore software development.
On the other hand, there are times when software development is outsourced to a country where development costs are less.
It is called offshore software development. This is also done to decrease the workload on the home team and to reduce the total budget.
The team of offshore software development experts is also permanent employees but the only difference is that they work from a different locations.
Understanding the Risks of Offshore Software Development
Before you start any big endeavor like hiring an offshore software development company, you need to know the challenges that you can face.
There are a lot of cases where companies have to face huge losses and shelve even the most important projects due to several reasons.
This is why you should know and understand all the risks that you can face so that you don't have to hit obstacles on your road to success.
1. A Partner Who Overstates and Underperforms
The first and often the most important thing while trying to find a reliable partner for hiring an offshore software development companies to identify and judge the competencies of the company.
The bottom line is – You need the job done well. That is the key.
You need to ask yourself a few questions. Do you really see the foundations for their claims regarding delivery?
Have you assessed their talent and skills to be in line with your vision and philosophy?
Do they have the infrastructure to get the work done according to your desired quality standards?
If you can ask these questions and get their answers, you will know what no one can tell you in words. Rather than words, it depends on actions and what you can observe practically.
In order to get this information right, you have to interview as many relevant team members as you can.
You have to make them go through organized test environments. You have to also see how the company has performed previously with other clients.
You just have to see that you are getting what you want without any stress about the completion of the project. It should be a win-win situation for everyone.
Also Read: How to Build Your Own Remote Team with Offshore It Staffing?
2. Different Work Cultures
Everyone wants to work with a company that shares your values and work culture. Companies that share a similar work culture enjoy a harmonious and well-coordinated relationship.
The work culture has an impact on the attitude of the employees as well as how well the company operates in different conditions with internal and external partners.
This is why it is essential to find a partner firm where things are done with the same ideology.  
Companies that do not share the same work culture and values often find it difficult to coordinate and communicate with one another. This usually leads to poor efficiency and unsatisfactory results.
3. Difference in Expectations Regarding Quality
While hiring an offshore software development company in India or anywhere else in the world, it is important for you to ensure that both partners have the same quality expectations from the project.
This has to be from the beginning so that any differences in the result or product quality are identified and sorted out immediately.
There are many times when clients fail to properly express their expectations regarding the quality of the results and then end up having problems with their partner.
The central elements of a great offshore software development partnership are mainly related to the expectations regarding quality.
As someone hiring to get some work done, you need to define what quality means to you and how you want it to be ensured.
You need to be a part of the process and this is where similar quality expectations can be a game changer.
What's important is that everyone who is working on the project understands what is expected of them and at what price.
Make sure you are clear on the quality of the results and the timelines in which you want this to be achieved.
4. Missed or Ignored Deadlines
Most of the time, things in companies run on a schedule and this is because most projects are done in different parts and stages.
There is a timeline for each stage because the beginning of a stage might depend solely on the output of the previous stage.
This is where deadlines come in. Sometimes you just cannot afford to miss out on a single deadline because the whole project is supposed to run on a specific timeline.
This is why it is essential that the offshore software development partners know the expectations about time and manage the project according to that.
The hiring company needs to be detailed too so that the external company can make clear what they can deliver in the expected time period.
In order to ensure that all deadlines are met, daily meetings and weekly follow-ups are essential.
This is to be implemented strictly because everyone has to come together and work as a team. Time management is one of the most essential parts of a successful offshore software development partnership.
5. Incidental Expenses Arise
The right allocation of financial resources is crucial for those hiring offshore software development companies because software development is not a cheap endeavor.
There has to be a clear understanding between both the client and the partner so that both have an agreement about the cost of the project beforehand.
One of the main benefits of hiring an offshore development company is that you get to save money on the production cost which would have taken more money in your home country.
If you are clear on what is included in the budget and what is not, the chances of conflict regarding the sudden or unexpected rise in cost will be less.
However, there should be backup plans in the event of unexpected yet mandatory costs rising due to any reason.
Offshore software development cannot be done without detailed financial planning. This has to be done before the project is started.
Even though offshore software development involves a lot of money, it doesn't always have to be the risky business everyone assumes it to be.
Nothing is predictable in life but you can be prepared. This is why you should have an agreement about the costs and your maximum budget.
Proper agreements are the best way to mitigate any future disagreements about the cost of an offshore software development project.
These things are very common when multiple parties are involved so make sure that the relationship you have with your external partner is one of mutual trust and respect. You need to know your partner very well before you start a big project.
Conclusion
Now that you know some of the major risks associated with offshore software development, you are equipped with specific knowledge to hire the best offshore software development company for your next project.
You just need to find the right people who share your vision and passion for growth.
The right team which shares your work culture and thinks as you think will ensure that your project is successful in every possible way. The key to all of this is great communication. Always remember that.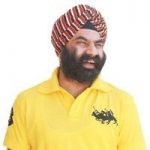 I have a green thumb - I love to do gardening and am also into organic farming. Other than that I simply love traveling and networking with people. I spent 13+ years living in North America and have traveled extensively around the globe with global business interests.