In today's world, everything seems to be happening via mobile apps. From buying groceries, salon services, meditation guidance to financial consultancy. Let's get started with app, the mobile apps are making a home in your phone like bees to a hive. Until September 2019 Google Play had a choice of 3.3 million android apps to choose from while the Apple store displayed a choice of 2.2 million apps. These figures convey the usefulness of mobile apps and their strong impact on users and needless to say, the owners as well.
No wonder Mobile apps are a multi-billion dollar industry in 2020 and counting.
These figures show that the opportunities and market demand is high. But so are the users' expectations. The competition is tough out there.
Are you too harboring an exclusive idea that you think can influence people? An idea that can make a mark with a section of today's populations? Of course, you can. You have the most important ingredient- the idea and the vision.
Nevertheless, in a saturated market, the frameworks and platforms are enormously well- developed too. You require the right execution, the right approach.
Get Started with App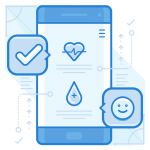 Let us examine it at the ground level. You need to create an App. There are two ways of going about it.
Make it yourself
a) Learn to code and develop it
b) Use an out of the box app builder for a DIY
Outsource it
a) Engage a freelancer
b) Hire the services of a developing company
Make it yourself
1. Making your App yourself by coding
This is the DIY approach to making and developing an app. Start learning, maybe enroll for a coding class, and there you go! But remember, it is neither a one-time learning nor a one-time job. It is not only about coding. One needs to maintain the app throughout. It could be updates, bugs, or customer support. Quite a package, really. However, it will be cheap. In fact, it will cost you nothing! (maybe the coding class fee). And, it would give you the satisfaction of having learned a new skill which you could even make a part-time occupation.
It would take you roughly 2 years to fully develop it ( creating, testing, analytics, and so on). Coding on your own may be time-intensive but the best solution ever. You won't have any dependency on others. You can add, edit, or modify your application whenever you want. However, there is certainly the snag of – time. Time is money, my friend. Moreover, if you are looking to monetize your app, just consider the revenue you would be losing in those 730 days, and the option may not look so cheap!
2. App Builders to Self-Build A Mobile App
Thanks to App Builders, you can make your application without having to learn to code. It is literally, the Develop It Yourself way. Dispensing with the technological know-how, these builders provide you with an interface wherein one can design and add certain elements. You can handle queries, orders, or display information, but the options are limited. But if you've got an original "idea" for an app that mixes native features inimitably, keep searching.
Both with app builders and with coding, you are on your own. Your product is dependent on solely your vision and thinking.
A single person simply can't hold the entire required knowledge and experience to create, launch, and support a whole product. Sure, you may find a couple who claim they will, but even still they might tell you along the way that they require, or already have, somebody, helping them somewhere along the development process – specialists, designers, analysts, etc.
What development approach are you adopting? This has a bearing on your development, and in turn, this impacts the size of your development team.
3.Outsource the App Development
If you do not want to learn to code or use readymade solutions for your project. Neither do you have an in-house development team, then the best option for you is outsourcing or hiring an outsider for the job. One may do it in 2 ways. Let us see.
4. Employ a freelancer for App development
You have a dream in your eyes and you want to materialize it the best way possible, right? Hiring the services of a freelancer could also be a good alternative to getting started on your dream app. But before you do that, you must be aware of the pros and cons of working with a freelance developer. First, it will cost you less than hiring a developer company. Secondly, you would also have a certain amount of control over timelines. But there is the other side of the coin too.
The disadvantages of a freelancer service are:-
· You have a loner in the driving seat.
· There is way less flexibility in ideas and execution.
· It is not going to be easy to find someone with the skill-set you want.
· There is no guarantee of his/her expertise.

Hiring a freelance developer is a little tricky. Nevertheless, it may turn out pretty good for some people. How well this turns out for you will depend chiefly on the quality of the developer you end up hiring.
Hiring an App Development Company
Well, when one approaches a professional company for a certain job, there is definitely going to be a spectacular change in the manner in which the entire project is handled and delivered. You receive a proficient and professional working solution, not just coding and creating.
Developer firms like OIS provide you with the complete package of developers having expertise within the latest tools and advance technology. In fact, companies that operate on offshore staffing have a large pool of talent to choose from.
The Advantages
Best Expertise in the Business- Get certified developers that cater to the goals and requirements for your cross-platform mobile application development.
Fresh Perspectives- They has a large pool of talent from different work styles, educational, and training background. This brings a fresh perspective and ideas to your project.
Superior Framework- IT staffers possess a framework that allows the creation of superior web applications. It converts to superior quality for your product.
More Flexibility- Offshore partners work like extensions to your own team or yourself. It provides unusual flexibility, ability to tackle situations and meet your expectations.
24/7 Support- offshore outsourcing companies are spread out in varied time zones across the world. So, no matter where you ate located, you get full customer support whenever.
Start-up Advantage- If you are a fresh entrepreneur or new in the Apps fray, firms like OIS provide help in the market expansion at a global level.
No goof-ups- The possibility of goof-ups or roadblocks are almost negligible. And if any, they are well versed with ways to resolve them. 
You might say hiring a Dev company like OIS is a little costly than the other options but considering the value one receives, it is worth every penny.
When you have a vision, a dream, you want the very best for it. You do not want anything to go wrong anywhere. And believe me, you can rest assured they would do a good job because they too have a reputation to protect and build and feather to add to their cap.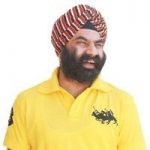 I have a green thumb - I love to do gardening and am also into organic farming. Other than that I simply love traveling and networking with people. I spent 13+ years living in North America and have traveled extensively around the globe with global business interests.