SCALABLE, SECURE AND HIGH PERFORMING WEB APPS
HIRE
CAKEPHP
DEVELOPERS FROM OFFSHORE IT STAFFING
At Offshore IT Staffing, we pride ourselves for employing some of the best dedicated CakePHP Developers. Our CakePHP programmers absorb the requirements in a logical and creative manner so that they can render customer-centric CakePHP web applications for your business.
100% Money Back Guarantee
On Time Delivery
Non-Disclosure Agreement
Better ROI
Get Powerful Web Application Developed With CakePHP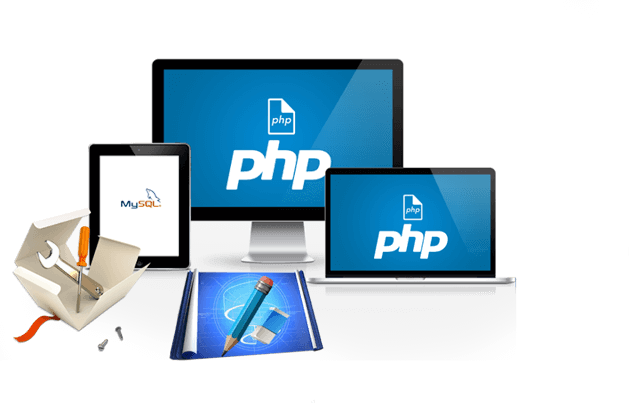 CakePHP is an open source web development framework. It's compatible with the architectural setup provided by MVC, PHP4, and PHP5. The customization functionalities of CakePHP are being increasingly used to create robust and scalable apps that adds greater value to your web presence.
-

It is a secure framework and helps in authenticating users with ease.

-

The framework is easy to learn and helps in simplified development of applications.

-

CakePHP is useful for large sites and applications as it is an MVC driven framework.

-

The framework can be managed easily even by a lesser experienced developer.

-

With custom testing features, it's quick and simple to test in CakePHP.
CakePHP Web Development Solutions
Our dedicated CakePHP developers are well versed with all latest updates and deliver you the outcomes in your demanded way.
Cake PHP Website Development
Cake PHP Customization Services
Cake PHP EnterPrise App Development
CMS Development Solutions
Template Design Solutions
Shopping Cart Development Solutions
Social Networking Solutions
CakePHP Plugin Development
CakePHP Support & Maintenance
Why hire CakePHP developers from Offshore IT Staffing?
Offshore IT Staffing provides reliable CakePHP development services with faster turnaround times and better ROI. Hire CakePHP developers who are well trained and expert in CakePHP web development to deliver innovative and best in class results.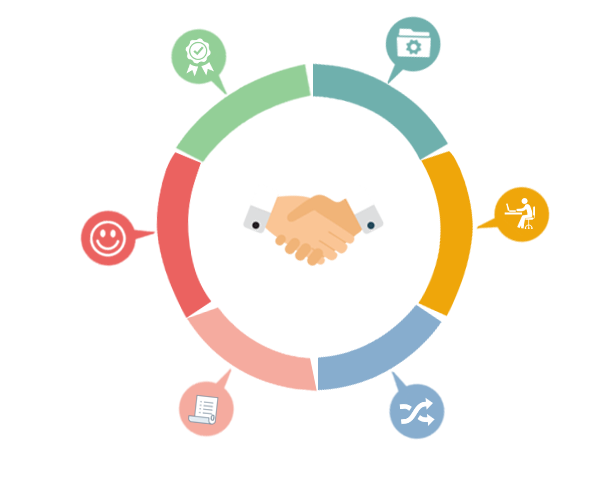 Our CakePHP web Development Process
Our dedicated CakePHP developers follow Agile methodology that ensures seamless communication and complete project transparency.
Requirement Posting and Initial Discussion With The Client
Our inside sales team initiates a call to understand the CakePHP project in detail, along with budgetary constraints.
Project Analysis and Consultation with Domain Experts
The project team gets back with the proposed solution for CakePHP development. This includes the scope, product backlog and the iterations on the project.
Agile Team Approval & Project Deliverables Defined
Once the proposal is approved, the best fit team for CakePHP development is deployed on the project. The Agile team interview process is optional.
Contract Signup and Project Kick-off with Agile Sprint Plan
Once the team is deployed and the processes agreed upon, the project is initiated.
Agile Sprint Execution and Delivery
Project execution is done according to the Agile sprint plan and reports are shared along with each delivery.
Our CakePHP Web Development Expertise
We specialize in a complete range of industry verticals catering to all kinds of start-ups and small businesses.
Healthcare Web Application Development
Tour & Travel Web Application Development
Hospitality Web Application Development
Online Shopping Development
Media and Entertainment Web App Development
Logistics & Transportation Web App Development
Banking & Finance Web Application Development
Education & E-Learning Web App Development
Technical Skills Of Our Dedicated PHP Developers
Our offshore PHP programmers are adept with all the modern development tools and well versed with the latest PHP version updates

DEVELOPMENT SKILLS
PHP 7 & HTML 5 programming skills
Advance working knowledge of AJAX
Adept at JS, JQuery, Bootstrap & MySQL

TOOLS
- PHPDesigner 8, Netbeans
- NuSphere, Eclipse
- PHPDebugbar, Komodo

LIBRARIES
- NotORM
- SwiftMailer
- Ratchet
Choose from a variety of hiring models
We provide the flexibility of choosing the best suited engagement model to all our clients.
Retainer
The billing is done on a periodic basis such as 2-4 weeks
suitable for ongoing or long term projects
Hourly
The billing is done according to the time spent by the team
suitable for small mid scale projects with varying workflow/skill requirements
Fixed Cost
The billing is done according to a fixed project cost
suitable for projects with precise specifications and documentation
Client Testimonials
I want to thank the full Node.JS development team of Offshore IT Staffing for the excellent job they have done on our website. Offshore IT Staffing is really good.
J Sanchez
They did their best to make the website look great and function perfectly. I am overwhelmed with their service ethics. I would highly recommend their services to those I know.
Marguerite Lyons
Utilizing the service of an offshore company is a financial benefit but at the same time is a decision to make. There are many questions running through the mind like- Can we trust them? Will they be able to communicate efficiently? I decided to overcome my fear and decided of giving Offshore IT Staffing a chance.They thoroughly met my expectations and I am very pleased with the results.
Percy Rhodes